Convert Group: This year's turnover of electronic supermarkets is expected to close at 100 million euros
"By the end of 2020 we will talk about tripling the turnover, which is expected to exceed 100 million euros"
---
Wednesday, December 23, 2020
---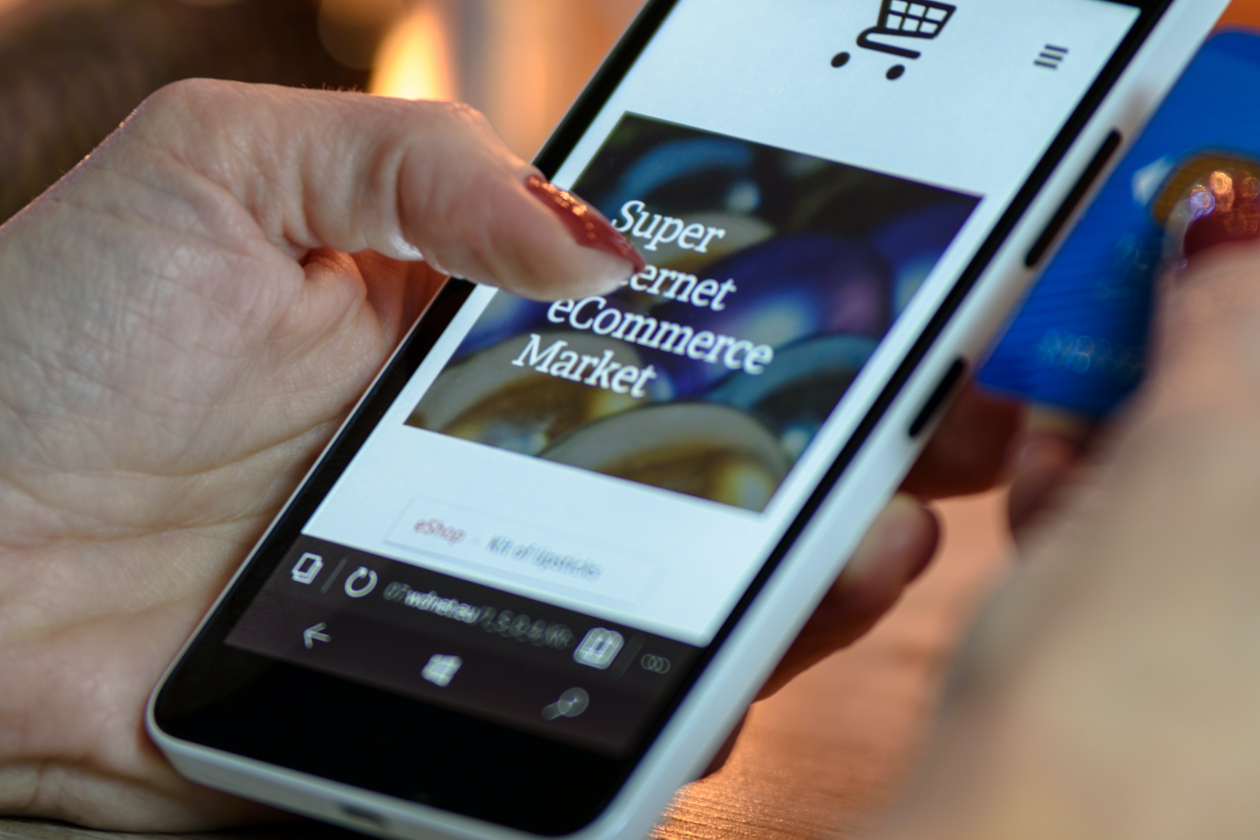 "2020 started with a smooth upward trend of + 29%, for domestic e-grocery in the domestic market, while it peaked in March, where there was even a quadrupling of the turnover, a fact that is justified due to the start of the first lockdown" said Mary Kokala, Business Support Associate of Convert Group saying; "From April to October there is a relative stabilization of the turnover at + 175%, which suggests that consumers have begun to trust online supermarkets and therefore online shopping is not a temporary trend"
E-sales highly increased in November, when the second lockdown began, with growth approaching the impressive + 307%. According to Convert Group, the increase from January to November is + 185%.
"Based on this rate, by the end of 2020 we will talk about tripling the turnover, which is expected to exceed 100 million euros.".
The categories of food and more specifically the frozen ones marked the biggest increase, but also other categories such as dairy, fruits and vegetables, which suggests that consumers have begun to trust online supermarkets for products that were initially more reluctant to purchase online.
Matina Harkoftaki
Online Grocery monthly Y-o-Y Sales Growth Rate
 
Q3 eGrocery Overview & Category Penetration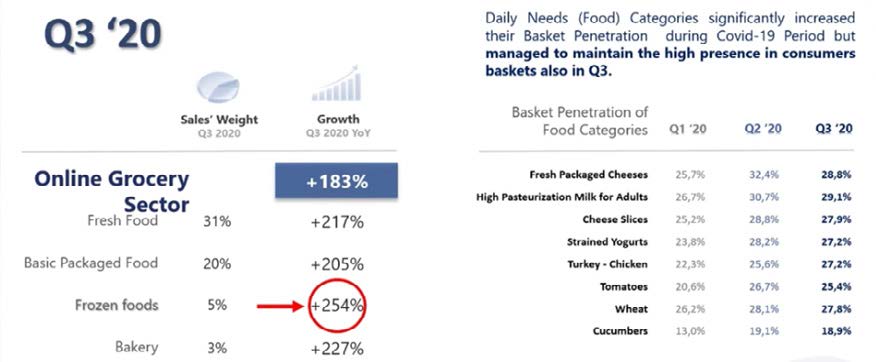 Source; FOODReporter #0405/04- 12- 2020