NielsenIQ: At +6.3% the turnover of organized food retail in 2022
The turnover of the organized food retail trade for the whole of 2022 showed a positive growth rate of 6.3%, while FMCGs as a whole showed a similar sales increase of 6.1%, which is, however, exclusively due to the strong inflationary pressures prevailing in the market, as unit sales showed a negative sign at -0.6%, according to recent data announced by NielsenIQ.
---
Wednesday, January 25, 2023
---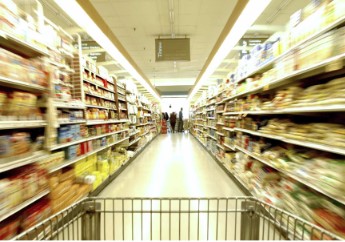 More specifically, regarding the different quarters of 2022, NielsenIQ notes that there was a significant increase in inflationary pressure in FMCGs sector, as from 1.6% recorded in the first quarter of 2022, it reached 10.9% during the last quarter of the year, with the decline in volume, however, being contained during the year. In Q3 of 2022, tourism seems to have played an important role in consumption, as despite the almost doubling of the average price level compared to Q2, demand showed a positive sign at 1.1% 
Food and Beverage showed the most positive trend with 7.1%
Focusing on the Food and Beverage category, it showed the most positive trend of 7.1%, with demand remaining almost constant (0.5%). In addition, in Food and Beverages, particularly high growth rates, purely due to revaluations, were presented, among others, by Seed Oils (30.6%) and Olive Oils (16.4%), while some of the alcoholic categories had a decrease in their turnover of beverages such as Wine (6.0%) and Whiskey (3.2%), likely due to the shift to out-of-home consumption, according to NielsenIQ. 
Hypermarkets and smaller stores continued their growth path at 7.2%
Regarding the different typologies of shops, for another year the large halls of over 2,500 sq.m. (hypermarkets) continued their growth path at 7.2%, while the smaller halls (>1000 sq.m.) showed the same growth rate. Also observing the performance of the different geographical areas, all the individual geographical areas showed positive trends and especially the regions of Crete and the Peloponnese, which seem to have been significantly stimulated by tourist activity, recording an increase in turnover by 9.2 and 8.5% compared to 2021.
Source: Food Reporter #0873/2023-01-18