IELKA: Refuted assumptions about the decline of online shopping
The trend formed during the lockdown is continuing
---
Friday, September 18, 2020
---
The increased use of e-commerce by consumers recorded during the lockdown due to the coronavirus pandemic, seems to be the new norm, according to the results of a survey conducted by IELKA at the end of last August.
Specifically, as shown in Table 1, from 21% of internet users who had made at least one online purchase in the last ten days of 2019, this percentage has more than doubled in August 2020, reaching 50%, at approximately the same levels as last May.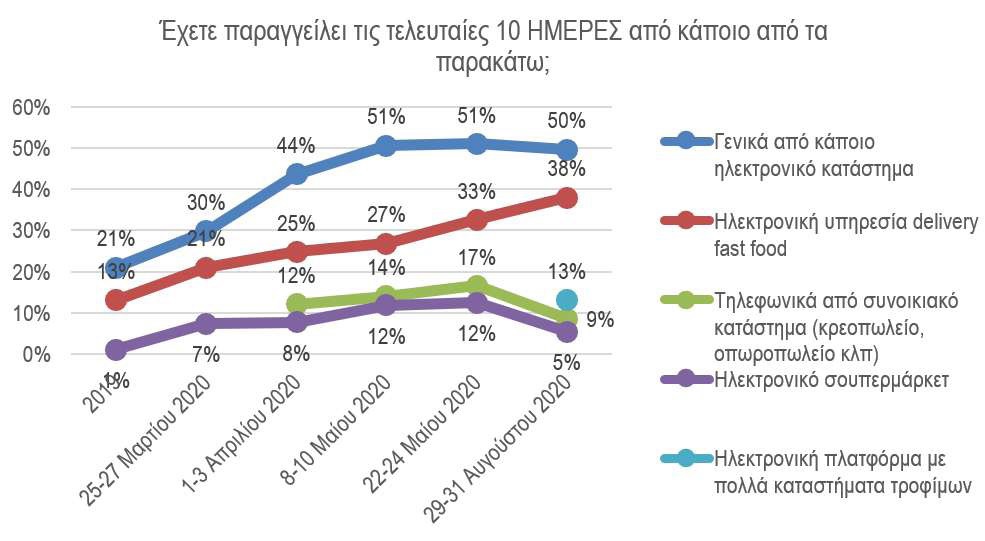 This finding seems to refute the predictions that a large part of the increase in online shopping due to the lockdown will return to the previous state.
Online ready-to-eat food orders rise
Specifically, in the food market, the online ready-to-eat food delivery service shows a new increase, reaching 38%, compared to 25% at the beginning of April and 33% at the end of May. On the contrary, orders from electronics supermarkets are declining, falling to 5%, which again is 500% higher compared to December 2019.
They prefer home delivery over from the store
At the same time, as shown in Table 2, consumers appear to prefer home delivery by 57%, compared to 17% of in-store receipts, while 26% prefer both. Home delivery is considered easier by 62%, more helpful by 53%, safer by health by 49% and overall better by 46%.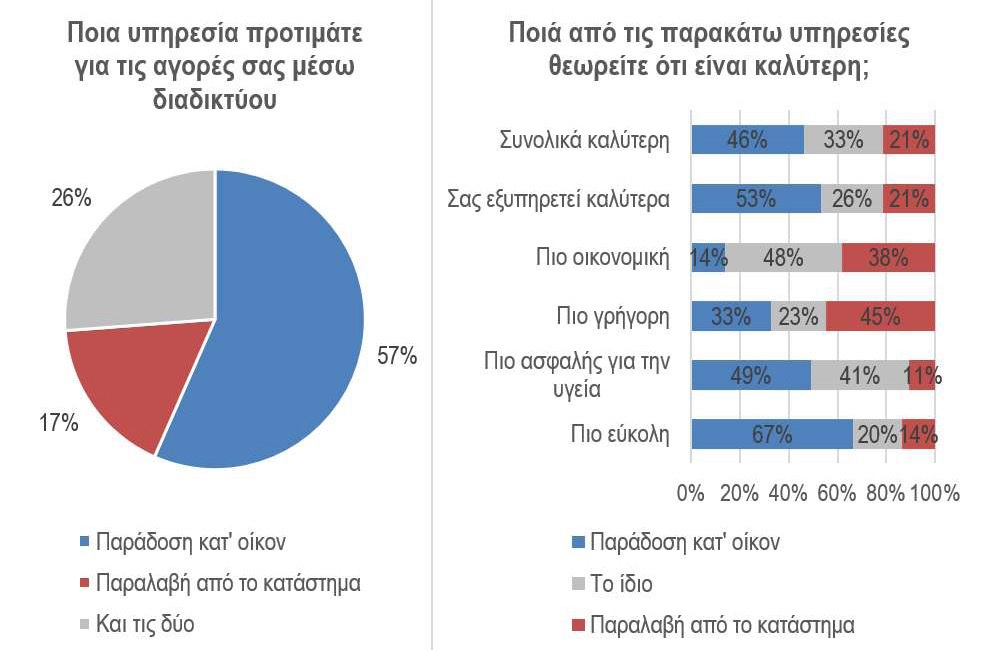 Fewer are afraid to visit the supermarket
As shown in Table 3, the percentage of consumers who prefer to buy supermarket products remotely has decreased from 14% in April to 7% in August, while the percentage of those who are afraid to visit the store has decreased from 22% to 7% .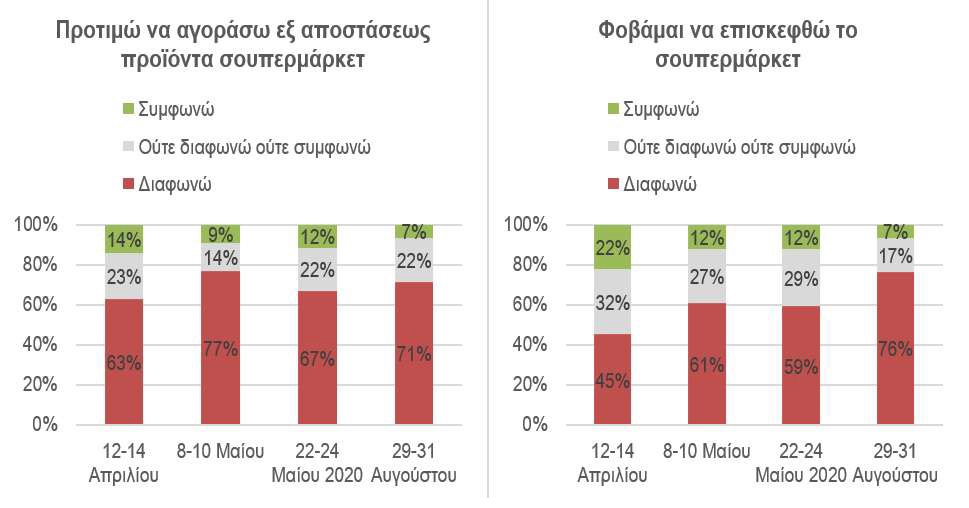 Spyros Pistikos
Source; FoodReporter 10/09/2020 #0345