Takis Loukeris (Adus): We left no shelve empty
---
Wednesday, December 23, 2020
---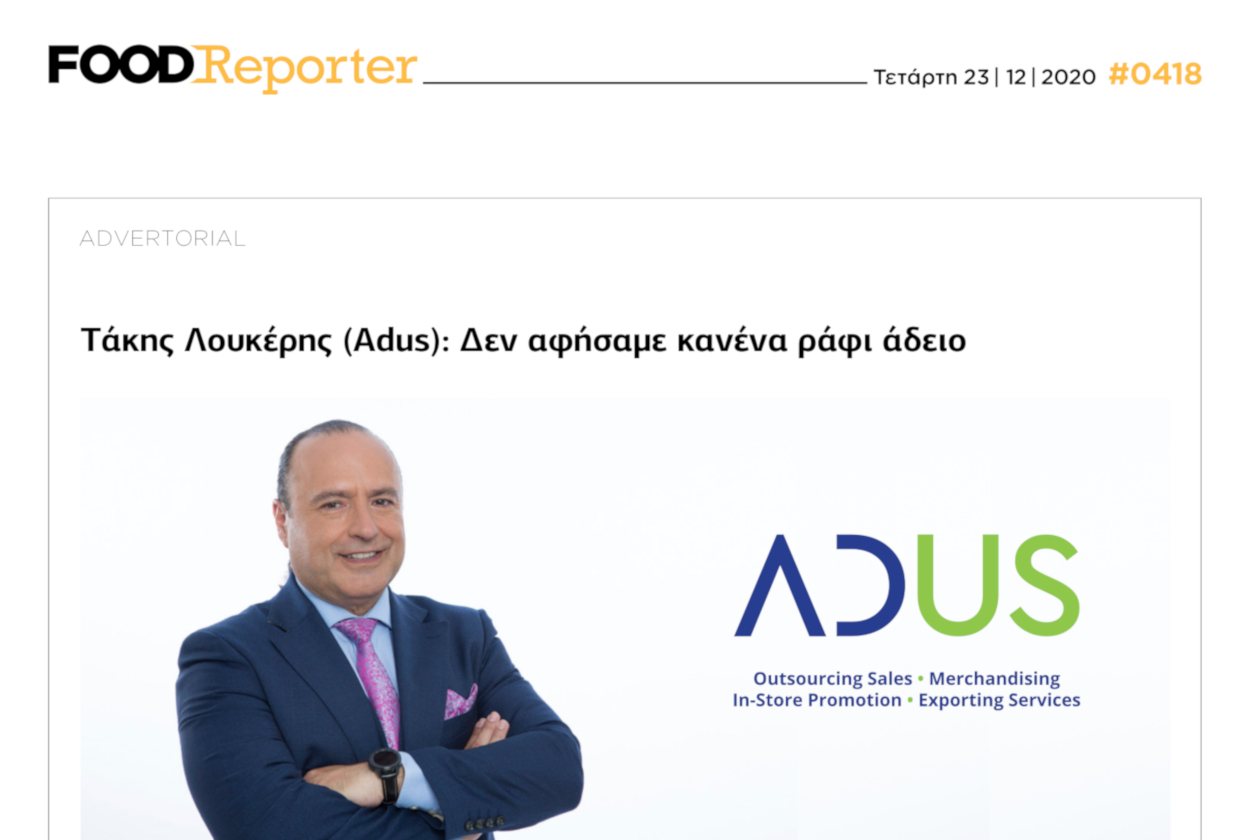 2020 was a special year for the whole world.
Key role played by Super-Market and technology sector.
The Super Market, because it radically changed the lives of consumers - since for a long time it was the only place we could visit - our socialization and our shopping, achieving thus greater growth than all forecasts.
Technology, because its use was necessary to meet the needs of teleworking and distance learning.
ADUS has been at the center of these challenges throughout the year and has managed to meet the goals of its customers and the Super Markets' demands.
This year's report for our company is once again positive in the following areas:
We kept our people safe, who were most exposed in the Super Market stores, reacting immediately to the new data and providing the necessary protection measures.
We left no shelve empty of our customers' products and we met the purchasing needs of the consumers.
We operated from the first day normally using our existing, technologically advanced infrastructure, without leaving any communication gap.
Our system has been designed, taking into account all the factors that may have delayed the immediate - in real time - receipt of the files, required by our work both inbound and outbound.
Different users can receive and send information for each product per store, orders, photos, stock, etc. without worrying about the volume of files and our customers receive the agreed daily reports, without mediation of third party.
We have increased our partnerships, adding new customers to our portfolio.
We won 2 awards, the DIAMONDS of the Greek economy and the BEST LAUNCHING for Sales & Merchandising services. Our company is looking the new year, with optimism. Η εταιρεία μας ατενίζει την νέα χρονιά, με αισιοδοξία. We are on a continuous growth for 11 years and so we will continue.
The key for our success will remain the same:
Quality, organization, efficiency and achievement of goals.
Takis Loukeris, CEO Adus
FOODReporter #0418/23-12-2020