Organized retail: Why Easter 2021 was different from last year
The categories that led to 10.9% increase in sales during the Holy Week.
---
Friday, May 28, 2021
---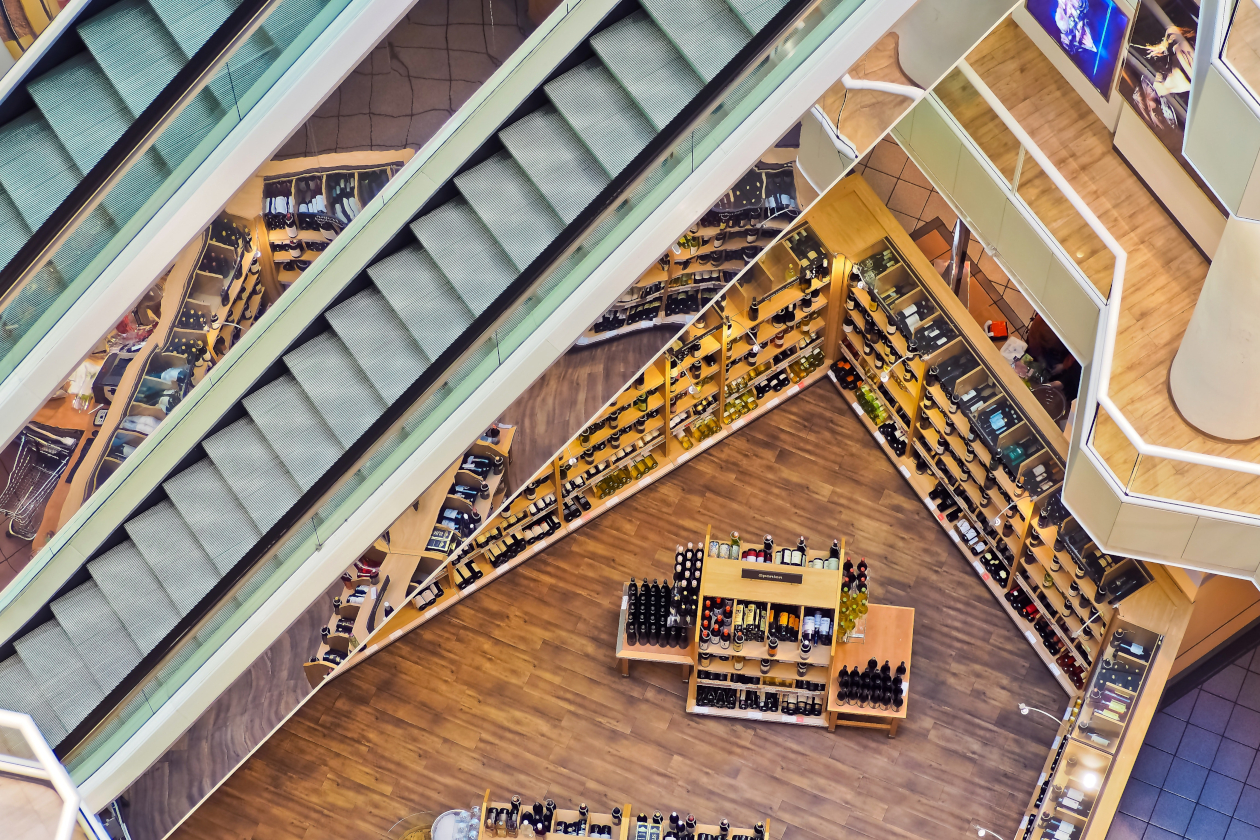 The increased sales in the categories of Food, Beverage, Fresh products and Βulk goods, led to a strong growth of + 10.9% in the organized retail trade, during the week before the Easter (April 26 - May 2), compared to the corresponding Holy Week last year (April 13 - 19), when the growth recorded on an annual basis was more moderate (+ 5.5%), according to data from NielsenIQ. As about the products' categories, there is a relatively different buying behavior this Easter, which seems to indicate a more extroverted mood of consumers. Thus, categories that had shown a negative trend in the Holy Week of 2020, this year reversed their trend and moved very positively. It is characteristic that this Holy Week, the consumers had increased mood for joy at home, with the consumption of all alcoholic categories showing growth in sales, such as whiskey (+ 81.9%), but also beers (+ 40.6%) and wines (+ 22.4%). As shown in the graph below, the trend of soft drinks in total (+ 16.2%) was also positive, which in the corresponding Holy Week last year had a decrease of -8.7%, a fact which probably also related to seasonality.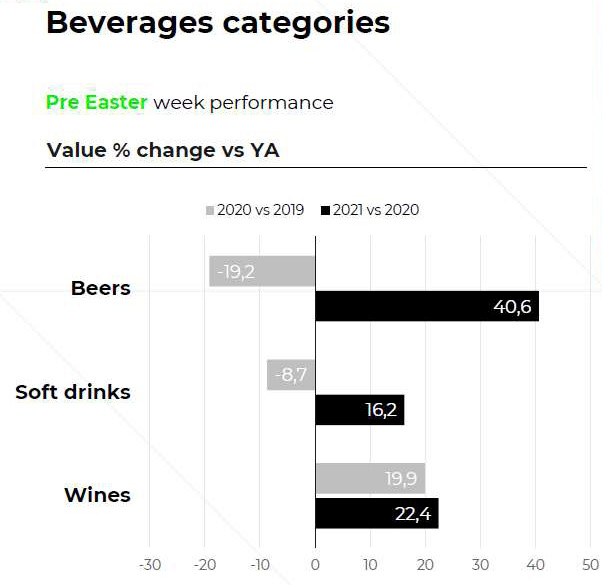 Food category is the only big winner
Overall, during the first 4 months of the year, the organized retail market moved positively in value, at + 2.1% (YTD data until May 2, 2021), compared to the corresponding period last year, while FMCGs in total show relatively more moderate trend, at + 1.7%. Regarding the sub-categories of fast consumer products, Food & Beverages is the only large category, which grows by + 4.0%, while the categories related to Personal Care Products, as well as Household Products, show a decrease, in value compared to the corresponding period of 2020, 6.2% and 4.4% respectively.
Strong positive trend in all geographical areas except Athens & Thes/niki
It is noteworthy that this year all the sub-geographical areas, as defined by NielsenIQ, show a positive trend, however, the highest growth rates are not in the urban centers of Athens and Thessaloniki, such as during Easter 2020, but in the regional areas, with the region of Peloponnese growing by + 18.3%, Central Greece with + 16.8%, but also Crete with + 10.2%.
Hypermarkets contribution continuously increasing
At the level of store typologies, large supermarkets (stores between 1,000-2500 sq.m.) contribute more to this development, followed by supermarkets (stores over 2,500 sq.m.), while the picture was the opposite last year, with consumers to prefer larger stores.
Spyros Pistikos
Source: FOODReporter #0506/21-05-2021