Interview of Panagiotis Loukeris, CEO of ADUS at naftemporiki.gr
Market knowledge and organized Merchandising & Sales department.
---
Friday, May 26, 2023
---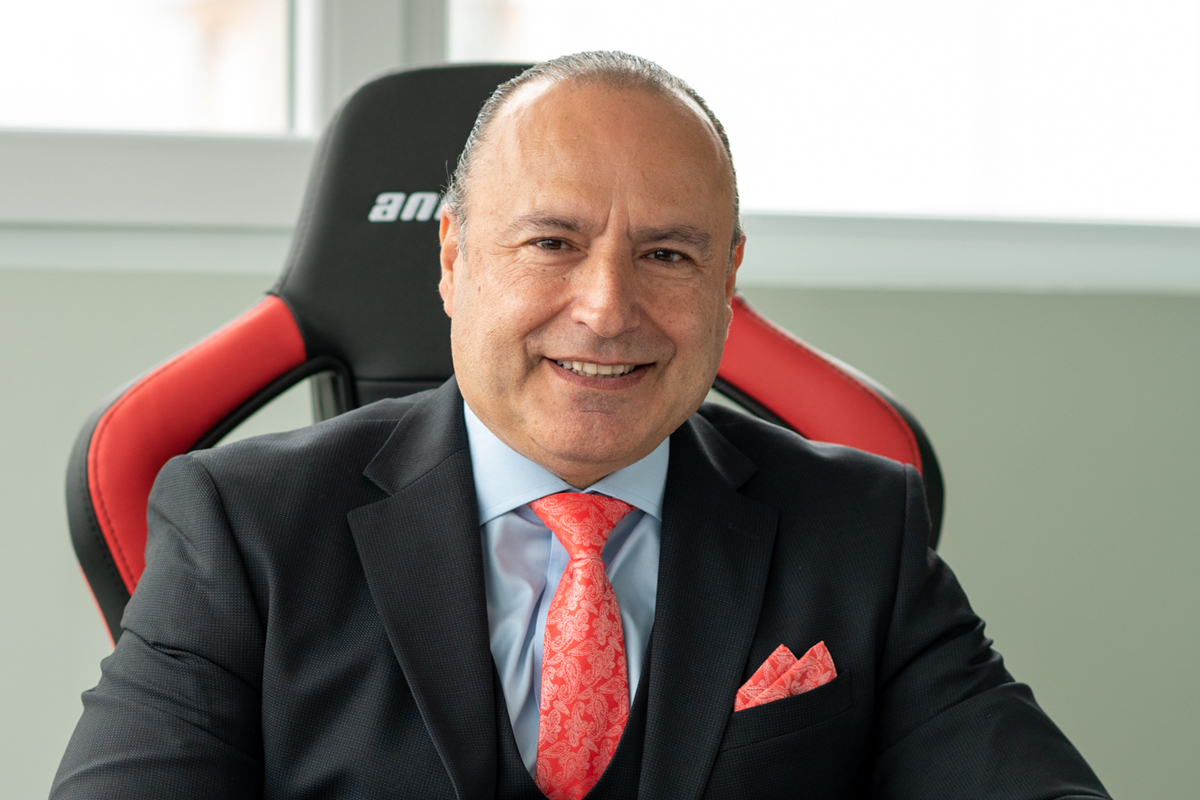 What is the range of services provided by ADUS and which customer categories do you address?
The company is a complete and organized Merchandising & Sales department for companies that are active in supermarkets but do not have their own sales department or want to strengthen some areas of store monitoring in geographical areas in mainland Greece, Crete, Cyclades and Dodecanese. It is addressed at FMCG companies in which it provides a pioneering Outsourcing Business Model of integrated service provision within supermarket chain stores in the following areas:
Sales, Merchandising and και Ordering
Sales Promotion
Product Placement
Below-the-line services and,
Business Extroversion Services
It has a complete hierarchy, with salespeople – merchandisers, sales supervisors, sales management and sales back-office. Its experienced executives and salespeople visit the supermarket halls on behalf of its client companies, which are the suppliers of the supermarkets, undertaking the full cycle of activities, carrying out highly detailed capture such as stock capture by code per store, recording of persons on the shelf, and on which shelf level each code is located.
What do you think is the competitive advantage of your company, as well as whether you have introduced innovative solutions in the way it operates?
We adopt for each of our clients a uniquely elaborated Outsourcing Sales & Merchandising model with a high level of profitability and nationwide monitoring, reducing daily operating costs compared to an in-house sales department. This happens because there is a fixed monthly cost of our services, regardless of the number of points of sale per region. Also, our customers receive daily immediate and detailed data information from each point, as well as photos via tablets.
In addition, the Cyclades and Dodecanese region has recently been added to our services for the monitoring of national chains. A fact that gives ADUS a strong competitive advantage, as so far it is not provided by any other Outsourcing competitive company.
How is the market for consumer products shaped based on the current inflationary pressures and what do you consider as appropriate solutions to the problem?
The market is experiencing challenges based on international and exogenous factors, which certainly have an impact on its operation. Our challenge was to find a way to absorb the increased costs resulting from these situations so that they are not passed on to our customers, but at the same time the quality of our services is not affected. Our executives are constantly in the market with the aim of ensuring that our customers' products are always perfectly placed on the supermarket shelves, without any increase in the prices of our services. The commitment to quality service delivery has proven to be effective as all our clients have seen an increase in sales. Especially, in the present moment of the energy crisis, the ADUS model is a unique option for cost reduction of businesses at all levels.
The biggest challenge for us is to achieve our goals while maintaining the quality of our services, consistency and professionalism at the non-negotiable high level that our clients have enjoyed over the years of working with us.
All these years of your activity you follow the consumer. Describe to us how his profile as a buyer has changed?
It is a fact that we are in a predicament of combined and different crises, where the combination of increases in the cost of energy and price increases in the products of daily use shape the profile of the Greek consumer today. Many consumers face financial difficulties, which makes them resort mainly to cheaper and fewer purchases, even for basic goods. The consumer goes between different channels, buying specific products from different points of sale. He seems to frequent shopping channels, especially supermarkets, trying to take advantage of offers and discounts, choosing 2 or more supermarket chains for his shopping. Also, the internet channel is growing rapidly, since more and more consumers prefer to make their purchases online, as it offers several advantages such as saving time, delivery to their place and a variety of payment methods.
How do you think the development of technology will affect your work?
First of all, it is worth mentioning that we are in the midst of the 4th Industrial Revolution, which permeates all aspects of everyday life and affects all sectors of economic activity. Innovations are constantly being created in the fields of automation and information technology, and production and decision-making processes are becoming increasingly efficient, autonomous and adaptive. Digital transformation and remote work seem to make up the work of the future. Therefore, technological developments are dimensions of a continuous social change that inevitably affects the functioning of businesses, the economy, the labor market, etc.
Therefore, our strategy focuses on constantly updating new developments regarding digital technologies that can give us new options and leveraging best practices in the way we operate.
See the interview on the Nautemporiki website at the following link:
https://www.naftemporiki.gr/synenteyxi-toy-panagioti-loykeri-ceo-tis-adus/