Interview with Panagiotis Loukeris, CEO, Co-Founder of ADUS, at FOODReporter Magazine
Product shortages on the shelf costs double during the pandemic period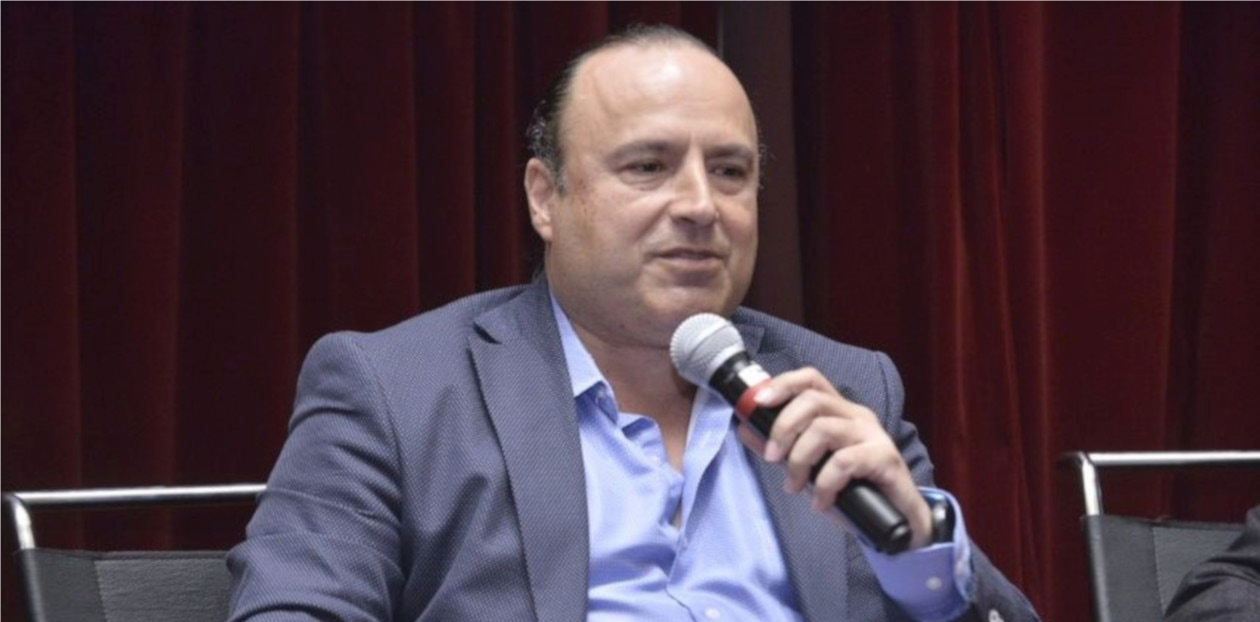 Takis Loukeris, co-owner and commercial director of Adus, spoke to FOODReporter about highly competitive market conditions during the pandemic period.
 "Market trends during covid-19 pandemic period, formed under 'war-like' conditions, as everything changed abruptly, especially during the quarantine period," Mr Loukeris said.
 "Due to the uncertainty, consumers -fearing food shortages-, followed an expected shopping pattern characterized by long queues and large sum of orders for basic goods.
Thus, sales of items such as alcoholic beverages, confectionery and, other non-essential products, declined. Meanwhile, the increased waiting time outside the stores, encouraged a significant number of consumers to shop online, which respectively lead to the increased demand for ready-made and frozen meals", he said.
"Thereafter, while no products' shortages emerged on supermarket shelves, people shopping preferences became normal again. However, as all restaurants remained closed, consumer preferences expanded to some low demand products' categories helping them to rebound.
"Presence in supermarkets is necessary"
According Mr. Loukeris, Adus never stop its operation, even during the "lockdown" period. "We could never stop our operation, as most of our customers, have no department for supermarket sales and they rely on us to get out of this crisis, unscathed", however, Mr. Loukeris notes, that in-stores visits, have become more challenged.
Adus has adopted all the security measures, based on the WHO's standards, to ensure health protection of customers and staff. "Our security-focused approach, gave comfort to supermarkets' staff and such they allowed us to continue our work – monitoring and putting our clients' products on shelfs. Such we achieved to ensure the increment of our partners' sales and to empower our position in supermarket marketplace" Takis Loukeris said.
 "Product shortages on the shelf costs double"
Another fact highlighted by Adus' Director, is that once stores closed, as did HORECA points, customers had not much options for their shopping rather than supermarkets.
 "Therefore, a high need emerged, during the quarantine period, that all products of our customers will be present on the shelf, and directly available to the customer.'
"Every product's shortage during that period would have double cost for the company as the customer would immediately buy an alternative. Such, those who appear consistently on the shelf, "build their future sales".
Collaborations with Kriton Artos, Violanda, Christodoulou Family, Dr Oetker, Palirria, Hell Energy, EPSA, Theoni
For the last ten years, Adus specializes in providing services, for fast consumer products in the supermarket sector, both in the Greek and foreign markets. Adus maintains and develops successful partnerships with companies like: Kriton Artos, Violanda, Christodoulou Family, Dr Oetker, Palirria, Hell Energy, EPSA, Theoni.
Interview with George Lampiris
FoodReporter Issue #0281 20/5/2020