Dear readers,
Welcoming 2018, ADUS has the pleasure of conveying to you our sincere wishes for Health, Creativity and Welfare, at both personal and entrepreneurial level.
2017 has been a difficult year for the FMCG and Retail market, the consumers and the involved Enterprises. ADUS managed to prudently ponder the above market's circumstances, timely engaged its potential focusing on avoiding losses and attempted a revised approach that generated Rapid Growth and Profitability since 2009 and for 8 consecutive years depicted as follows:
Permanent Staff from 4 to 30
Turnover from € 80k to € 1.9million
Geographic Coverage from only Attiki to include Mainland Greece and Crete
Supported Points-of-Sale from 300 to 2,300,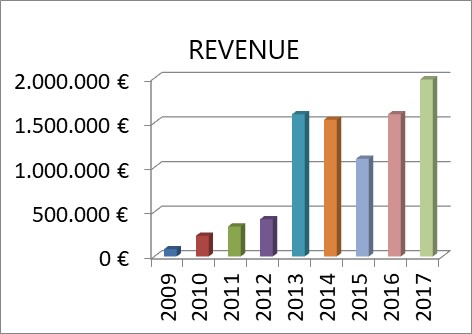 Further in 2017 ADUS entered new partnerships like ELVIDA FOODS, EVGA, BELAS FOODS, etc .
Our approach was based on:
Stressing out to FMCG industry awareness of the advantages of our Outsourcing model for Sales, Merchandising and Ordering, especially in the conditions to achieve economies of scale, combined with wider geographic coverage, increased visit frequency, transparency and directness to data capture by every point of sale.
Upgrading our services' level such as "In-Store Promos" provided alongside within the framework of our Outsourcing model aiming at empowering our operations to our Partners for growing demand, revenue and profitability on their behalf, as well as providing consultancy services to product placement on the supermarkets' shelf.
Expanding the spectrum through the provision of integrated Extroversion services, either at the brand development & brand awareness level of our Partners abroad, with emphasis on Export Services through our portfolio of (a) specialised marketing services and approaching international buyers, and (b) organizing the overall export process.